Jacksonville Divorce Attorney
Divorce Lawyer in Jacksonville, FL
Over 30 Years of Experience Guiding Clients Through Divorce
As an experienced divorce lawyer in Jacksonville, FL, I can relieve you of the stress and burdens that accompany your case.
Divorce in Florida has specific steps and laws that must be followed and I can help inform you of these legal regulations.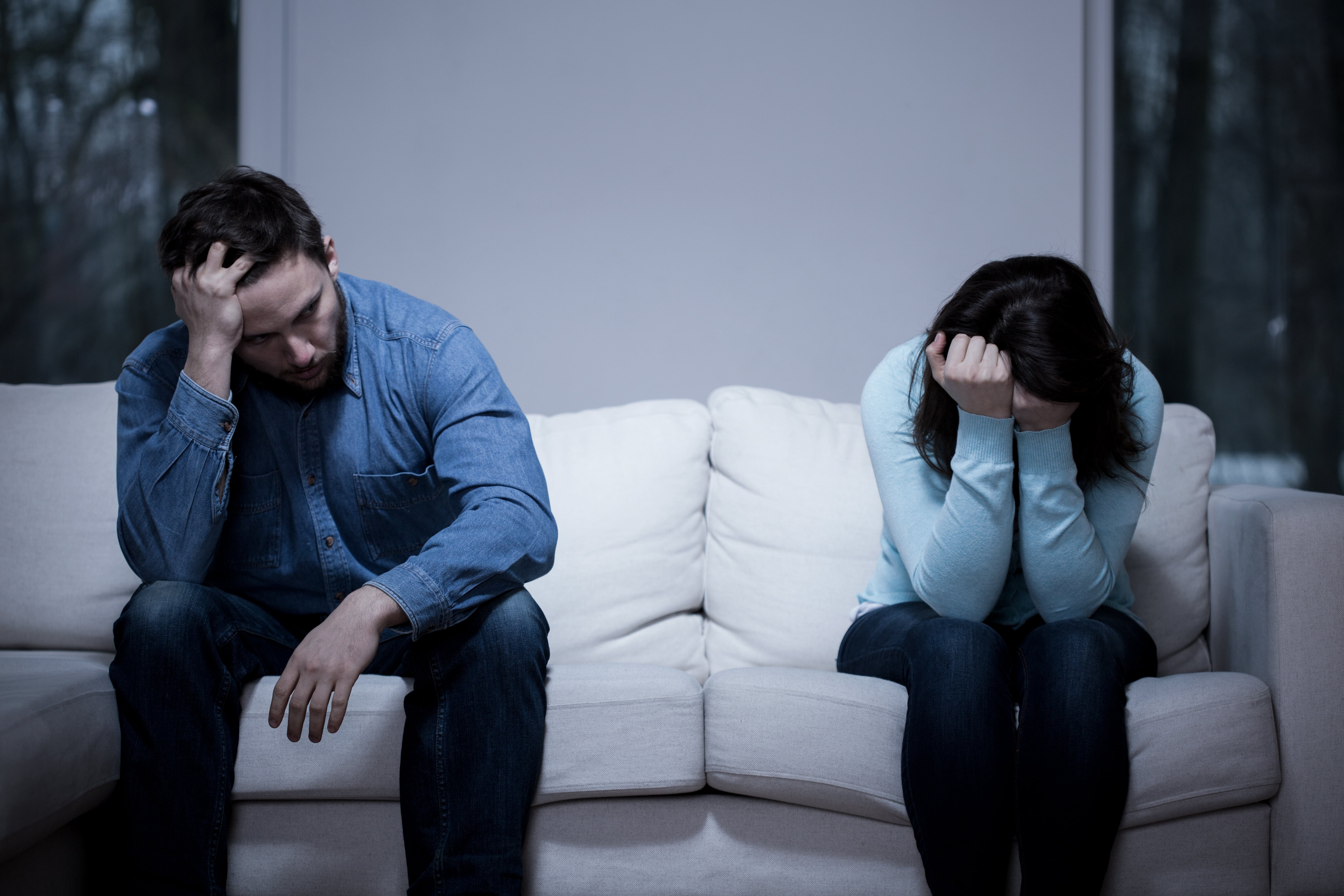 Why Hire My Law Firm?
Backed by Nearly 30 Years Of Experience
Certified Family Law Mediator
BV® Rated by Martindale-Hubbell®
Elected as Chairman of Jax Bar Family Law Section 2003-2010
The topic of divorce is no longer one that is shunned or looked down upon. It is still, however, an all-consuming and difficult procedure that can break apart even the strongest of families. It is important to take into account all elements and proceed with caution.
Every maneuver to navigate the process can affect the outcome of the FL divorce.
Have you already filed for divorce, but are having second thoughts? You may be interested in reading our blog, "Can I Put My Divorce on Hold if I've Already Filed?"
---
What Should I Consider Before Filing for Divorce in Florida?
Filing for divorce in FL is a significant, life-changing legal action. By considering some aspects, FL couples can have a more practical approach to divorce and come to a settlement without litigation.
One of the first things to evaluate is the current state of your finances, both assets and liabilities.
By knowing exactly where the individual and joint finances stand, you will be able to get a better understanding on the costs involved in maintaining separate households.
Will each party be responsible for their own finances or will one party be required to pay support?
If one spouse left work to care for the children, what will be required to get that spouse back into the workforce so he or she can earn the income needed to meet the household budget?
Will alimony and/or child support payments need to be made to maintain the standard of living enjoyed during the marriage?
Who will get the family home, if anyone?
Will it be sold or will one party retain ownership?
For couples who have children from the marriage, you will also need to take into consideration what living arrangement will be most beneficial to the children.
Will the parents in the same area so the children do not need to change schools, be distant from family, friends and activities?
What parenting plan will cause the least disruption to the children's routine, while still allowing them to have regular access to both parents?
How will matters pertaining to education, health, religion, and overall upbringing be resolved?
With so many points to consider in filing for divorce, and state law regarding parenting, child support, spousal support and property division, it is in your best interest to consult with a skilled family law attorney if you are considering filing.
How to File for Divorce in Florida
If you are considering filing for divorce in Jacksonville, Florida, it's important to understand the process and the specific requirements under FL laws.
Here is a step-by-step guide on how to file in FL:
Meet the residency requirement.

At least one spouse must have resided in the state for at least six months prior to filing or a member of the armed forces who is stationed in the state.

Determine the grounds for divorce.

Florida is a no-fault divorce state, meaning you can file without assigning blame to either spouse. If both spouses agree that there are irreconcilable differences that warrant the dissolution of marriage, the process can begin.

Gather necessary documents.

Collect all relevant documents such as:

Marriage certificates
Financial records
Any existing prenuptial or postnuptial agreements

File the petition.

The first step in initiating the process is to file a Petition for Dissolution of Marriage with the circuit court in Jacksonville. You will need to pay the filing fee unless you qualify for a fee waiver based on financial hardship.

Serve the petition.

After filing, the other spouse must be served with a copy of the petition and related documents according to the rules of service in Florida. The other spouse is then required by law to respond to or answer the petition within 20 days from the service of process date. This can be accomplished either through:

Process server
Certified mail

Financial disclosure.

Both spouses are required to complete financial affidavits and exchange full financial disclosures. Failure to provide accurate and complete information can have legal consequences. This includes information about:

Income
Assets
Debts
Expenses

Negotiate and reach an agreement.

The spouses, with the assistance of their attorneys if desired, will engage in negotiations to reach a settlement agreement. This agreement covers matters such as:

Finalize the divorce.

Once a settlement agreement is reached, it will be submitted to the court for approval. If the court finds the agreement fair and reasonable, a final judgment of dissolution of marriage will be issued, officially ending the marriage.
Navigating the process in Jacksonville, Florida, can be complex, but seeking the guidance of an experienced attorney from Charles E. Willmott, P.A. can help provide personalized advice, protect your rights, and ensure that your divorce proceedings in Jacksonville are handled efficiently and in compliance with applicable laws.
Elements of a Divorce in Florida
Many other factors will have to be discussed including the timing of filing bankruptcy and divorce (where applicable). Alimony will be decided based on the standard of living of the couple during marriage, the length of their marriage and the health conditions of each member. Child custody and child support are also two important topics that will have to be discussed.
If the divorcing couple cannot come to a mutual agreement on these two factors, the court will take into consideration other factors and take the decision making into his or her own hands.
What If My Spouse Doesn't Respond to the Divorce Petition?
In cases where the other spouse cannot be located, or he or she fails to respond, there are actions which can be taken that will allow the Judge to move forward to conduct a hearing on the case without the other spouse's presence or direct consent:
Divorce by Default – If the other spouse does not respond to your petition in time, then you may move forward by default.
Divorce by Publication – If you have exhausted every resource and cannot contact or locate your spouse, then you can file an Affidavit of Diligent Search and Inquiry, proving to a judge that you truly could not locate or serve the papers to your spouse. Then, you can complete a Notice of Action for Dissolution of Marriage and publish it once per week for 4 consecutive weeks in an approved newspaper. If your spouse still does not come forward, then you can move forward without them.
Contact Charles E. Willmott, P.A.
My office can help you through the dissolution of marriage process. At Charles E. Willmott, P.A., I know the documents you will need and can help you determine your household budget. I am prepared to discuss how a divorce will alter other factors, such as your taxes and marital debts. These are important factors that must be closely examined.
---
If you require assistance during this time, my firm can help safeguard your rights. Call (904) 849-5183 today to schedule your free consultation. We offer remote video & Zoom conferences as well.
---
See What our Clients Say
Dedicated To Client Satisfaction
"Charles Willmott is a dedicated professional who will speak the truth. Mr. Willmott is straightforward with his clients and is willing to listen. He can take what at times can be very messy situations and come up with a clear plan of action."

"I was a mess the first day I met with him; he immediately put my mind at ease and explained the different outcomes my divorce may have had. He's extremely knowledgeable, upfront, and honest."

"I have been a client of Charles for almost nine years, and he has never let me down. He always told me what to expect and has been right every time."
Your Family Deserves Dedicated Attention
Certified Family Law Mediator

Board Certified in Marital & Family Law

Nearly 30 Years of Experience in Family Law

Personalized Attention for Individual Needs
Contact Us Today
We're Here to Help
Fill out the form below or feel free to call us at (904) 849-5183. We also offer remote video & Zoom conferences.